Husqvarna and FMF Collaborate for Exclusive Accessory Exhaust Range
Husqvarna Motorcycles has recently announced their exciting new partnership with FMF Racing, a renowned American exhaust manufacturer.
Their collaboration will see the two companies produce a new line-up of performance exhausts exclusively for Husqvarna Motorcycles' off-road bikes.
According to the press release, starting from model year 2019, all exhaust systems exclusively developed for Husqvarna Motorcycles by FMF Racing will be added to the motorcycle accessory range and will be available at authorized Husqvarna Motorcycles dealers.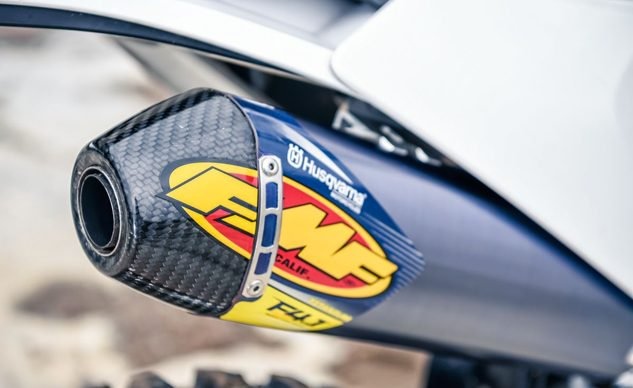 Photo Credits: Motorcycle .com
Bikers hoping to get a Husqvarna bike can probably expect some high-quality performances with this collaboration, as FNF is well known for their dirt bike racing success. Having established itself since 1973, the Californian based company has been developing supreme aftermarket exhaust systems meant to help dirt bike enthusiasts get the best out of every riding experience.
FMF Racing also leads in the technological evolution of their respective sector, and hence are said to be "the ideal partner to design premium products for Husqvarna Motorcycles' 2019 off-road and motocross models."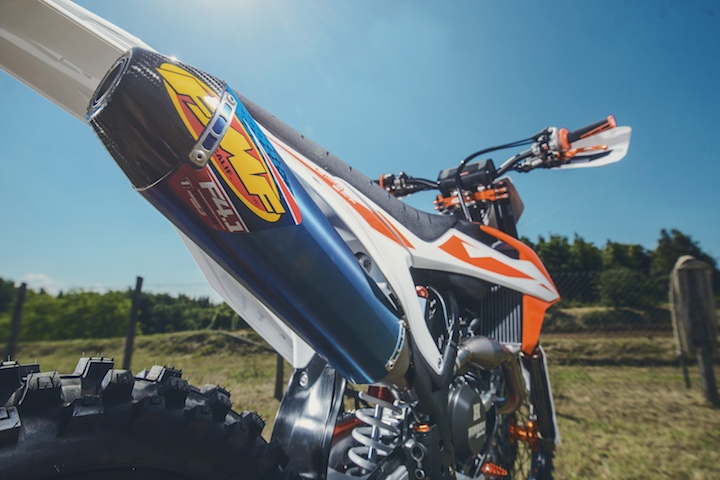 Photo Credits: Dirtbikes
Speaking to the press, Thomas Friedrich from Husqvarna Motorcycles said: "We are very pleased to inaugurate this new working relationship with FMF Racing. Sharing the same principles for continuous innovation and development, we are confident Husqvarna riders will be able to take advantage of the best and most technologically advanced aftermarket exhaust applications available in the market. Establishing a very close collaboration with our R&D Department, FMF Racing engineers are able to develop products that specifically meet our demands for quality and performance."
"For us it is important that our collaboration with FMF engineers starts at the very beginning of the development of our machines. As a result, the products will be much more than simple add- ons, but exhausts developed from scratch to meet the exact needs we set for our customers. Featuring a wide range of applications for our 2-stroke and 4-stroke machines, the new range of FMF Racing aftermarket exhaust systems will be available in our updated for 2019 Husqvarna Motorcycles Accessories," Friedrich, the Head of Product Management Technical Accessories continued.
FMF Marketing and Brand Director, Don Emler Jr., added on: "We are excited to see our highly successful collaboration with Husqvarna Motorcycles reach new heights with the establishment of this exclusive partnership. The Flying Machine Factory (FMF) has been continuously pushing the boundaries of development and competition ever since our establishment in 1973. 45 years later we are confident this partnership with Husqvarna Motorcycles will further strengthen our brand worldwide. Looking forward to continuing our close collaboration with Husqvarna Motorcycles' engineers, our common goal remains to offer riders and customers championship winning power and performance through each one of our applications."
Rd 2, 20 Feb 2019
COE Bidding of Motorcycles